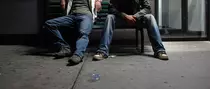 rough and sweet is a german independent music label established in 2016.
The main idea is to present electronic music, especially good old trance and hardtrance such as tracks from the beginning of this century.
It is not intended to make a lot of money. It is more a way to show the world the music we make and love.
---
The styles of "rough and sweet" reach from fast styles like hardstyle and harddance with approx. 140-150 beats per minute to the softer ones with speed between 130 and 140 beats per minute, typical in trance and progressive house.
The biggest influence to the artists has been electronic dance music between 1998 and 2006. Artists like S.H.O.K.K., Kan Cold, Technoboy, Cosmic Gate, J.K. Walker and especially the God of Hardtrance "DJ Scot Project" made tracks we can't resist. As well as labels like Overdose, Tracid Traxx and DRUCK, that released their massive releases.
---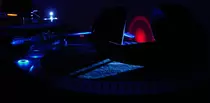 The equipment of "rough an sweet" is intentionally reduced. Propellerheads Reason is used as main workstation and mastering. A set of PCs, Rack-Extensions, Midi-Controllers, microphones and different studio monitors complete the setup.
---
At the moment, there are no partner-labels or -artists, but we like to share our interests in good electronic music. Please contact us or participate via blogs and social media.